There are over hundreds of white label website builder platforms available in the market now. Each and every website builder for reseller platform comes with its own share of positives and negatives. Let us accept the fact that there is no perfect product or service whichever industry you pick. However, if the negatives are so less than its impact on the overall experience of the product isn't affected a lot, the products do grab the limelight. In the case of a private label website builder, the situation is more or less similar. A website builder reseller looks for a platform that offers tons of design templates, goodies, ability to create a flawless online platform and customisation options all packed in seamless user experience.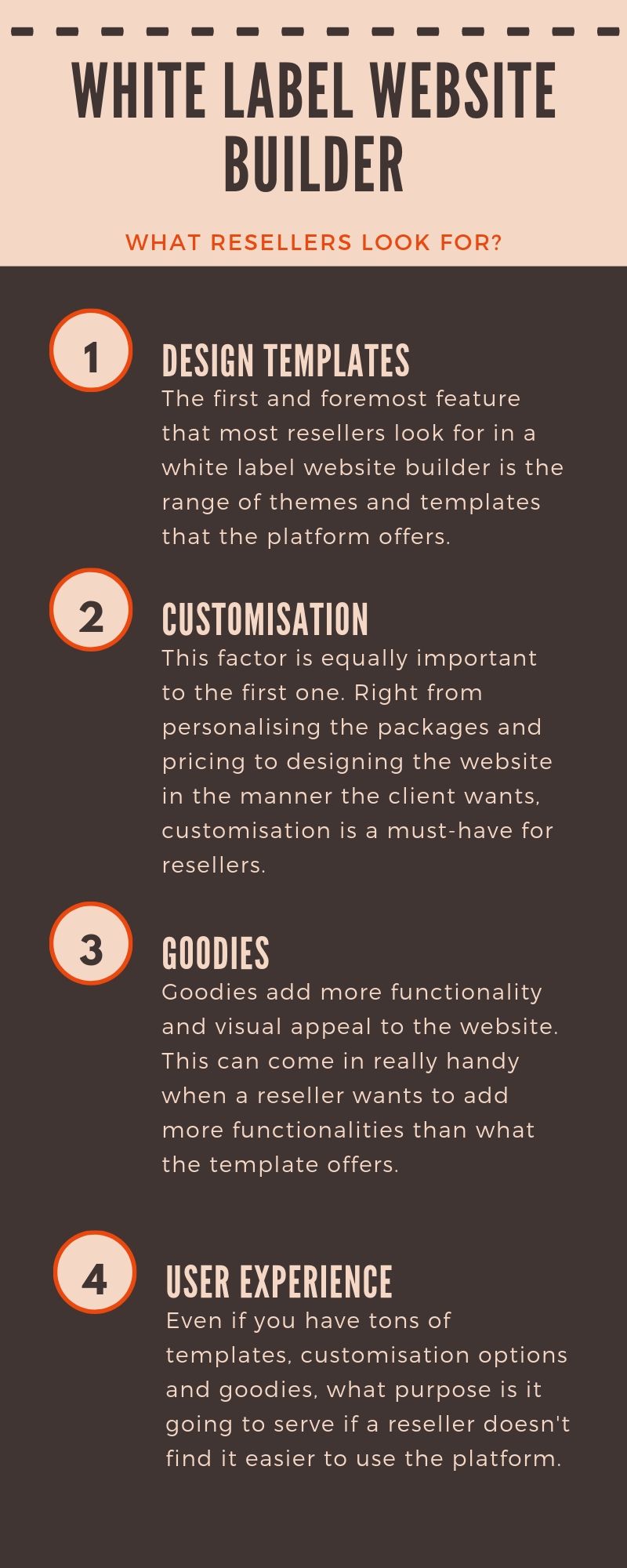 So, here's the question – how are you going to manage if the private label website builder platform that you picked has a limited number of design templates to work with. Well, in that case, you will need to stick onto to the customisation options that a reseller website builder offers. The customisation needs to be on-point for a reseller to make the most out of the platform. Say, for example, you have 100 templates to work with and a wide range of customisation options available. You are surely in a safe zone. This is mainly because you can add a basic template and then add customisation over it to make it look the way your client wants.
Custom Page Layouts!
Custom page layouts are what is going to save you from the limited template options that a website builder offers. So, what exactly is a custom page layout? As the name suggests, each and every page can be customised based on pre-existing layouts already. If you are working on the gallery section of a site, you can add any template from the existing ones and then edit to match the needs of the client. Be it placing text under an image, over it or on it, there are different templates that will meet your requirements.
If you are looking for a specific format to work on the about us page of your client website, you have plenty of options to work with. With the ability to make minor tweaks to the design, you make the page look like how you exactly want it to be. Well, if you want to link your social media pages on your website, you have specific layouts that help you do that. Match the colour of your brand with the social media layout section, add it to the section you want and you are good to go. 
In the current digital era, competition among companies is intense. Changes are going to be continual process right from the way a business handles its day-to-day operations to the manner in which it does its marketing. A website isn't going to be the odd-man-out in this list of continual changes. A website will obviously need to adapt to the changes that a company undergoes gradually. In order to meet the increasing demands of a business in terms of website building, a reseller should be very particular about the white label website builder platform he/she picks. Particularly, look out for the option of custom page layouts as it is the feature that is going to save you from the limitations of having to work around less number of design templates.